San Andres Accords, August 2001, Recognition by the Free and Sovereign State of Coahuila de Zaragoza and The Republic of Mexico.
In August of 2001, a 40 person entourage which included citizens of the Cherokee Nation of Mexico the Tsalagiyi Nvdagi Tribe and Oklahoma Cherokee headed by Chief Charles Rogers, Chief D.L. Hicks and Chief Al Herrin, traveled by bus from San Antonio, Texas to Saltillo the 421 year old, mile high Capital of Coahuila Mexico.
The Congress of the Republic of Mexico had recently passed legislation permitting recognition of Indigenous Tribes, and Governor Enrique Martinez y Martinez was the first in Mexico to act on it with the Official Recognition of the Cherokee in Coahuila. The recognition pronouncement and ceremonies took place at the Palacio Estatal in the Salon de Venustiano Carranza in Saltillo the Capitol City of Coahuila.
Coahuila Governor Enrique Martinez y Martinez declared the Cherokee Nation of Mexico including the Tsalagiyi Nvdagi (Texas Cherokee) to be an authentic tribe in Northern Coahuila and on August 31, 2001 signed the recognition document making the recognition of the Cherokee an Official Act. The Governor then presented several gifts to the Cherokee delegation, among them a handsome bronze bust of an Eagle. The Mexican Eagle, whose feathers were more coveted than the Bald Eagle for their power, is the State symbol of Coahuila de Zaragoza.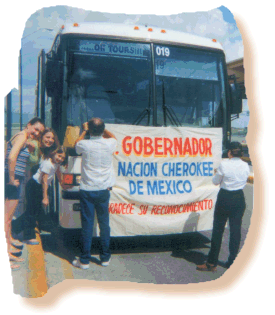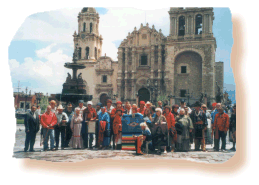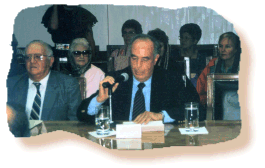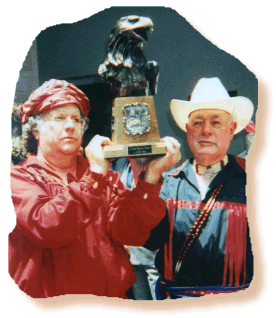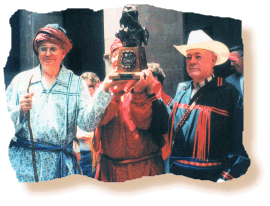 Official State Historian, Sr. Perez, opened the official proceedings with his presentation of historical Cherokee documents granting them 'Amparo' or political amnesty.
Governor Enrique Martinez y Martinez of the State of Coahuila forcefully makes his position in complete recognition of the Cherokee Nation of Mexico and the Tsalagiyi Nvdagi (Texas Cherokee).
Chief Hicks and Chief Rogers
Chief D.L. Hicks, Chief Charles Rogers, White Chief Al Herrin with Eagle bust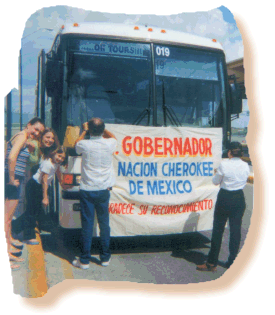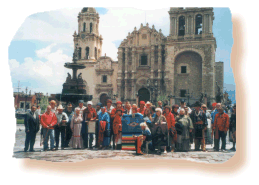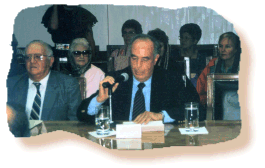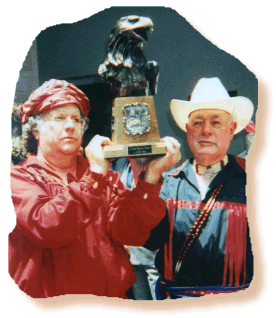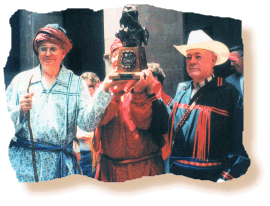 Texas State Recognition
On October 10, 2019 the Honorable Governor Greg Abbott on behalf of the State of Texas granted the Tsalagiyi Nvdagi Tribe Official Recognition on the occasion of our 200th Anniversary and permanent settlement in what is now the State of Texas 1819-2019.
This Official Recognition comes 180 years after the Republic of Texas forces tried to drive the Texas Cherokee and associated bands from our tribal treaty territory in East Texas by gun and knife on July 16, 1839.
Governor Greg Abbott signed his name and caused the Seal of the State of Texas to be affixed to the Official Recognition document at the City of Austin, on the 10th day of October, 2019.
The Official Tribal Recognition was read and presented to all Tsalagiyi Nvdagi Tribal Citizens and Supporters in attendance, on Saturday October 19, 2019 at Tsalagiyi Nvdagi Tribal lands in Troup, Texas.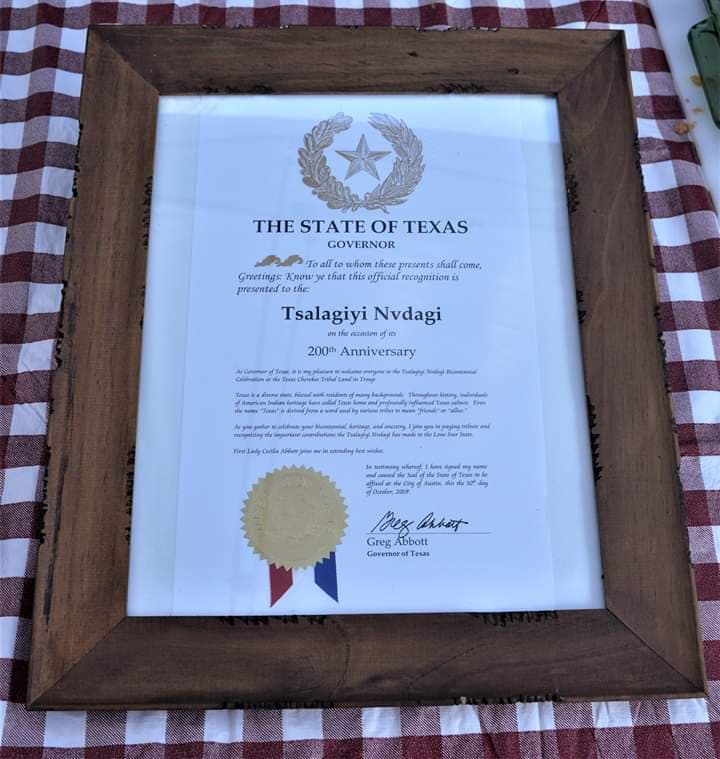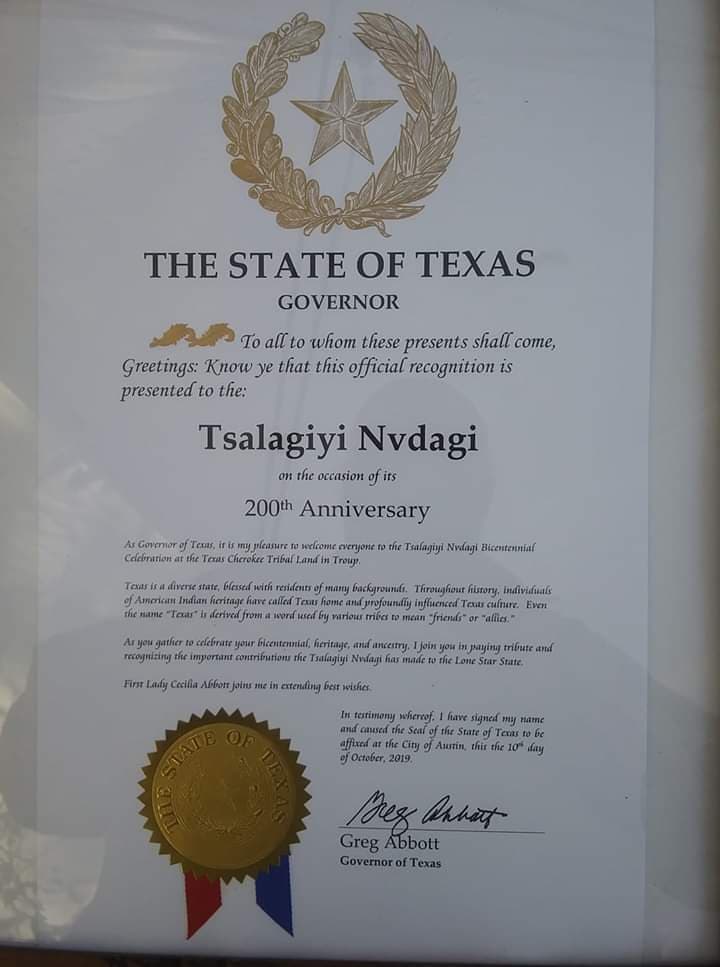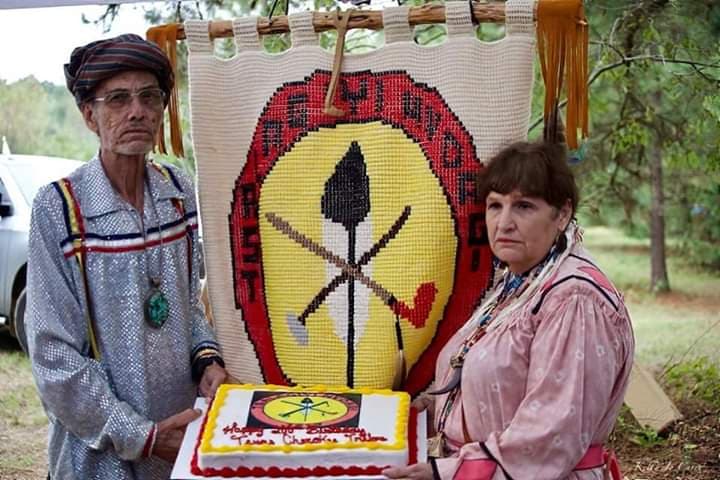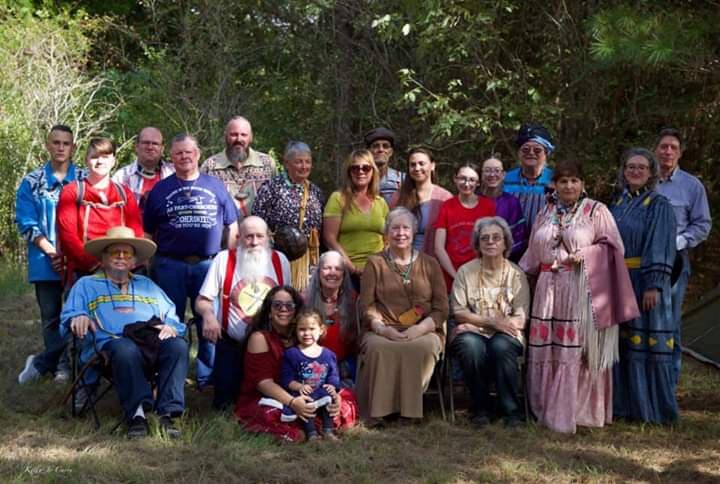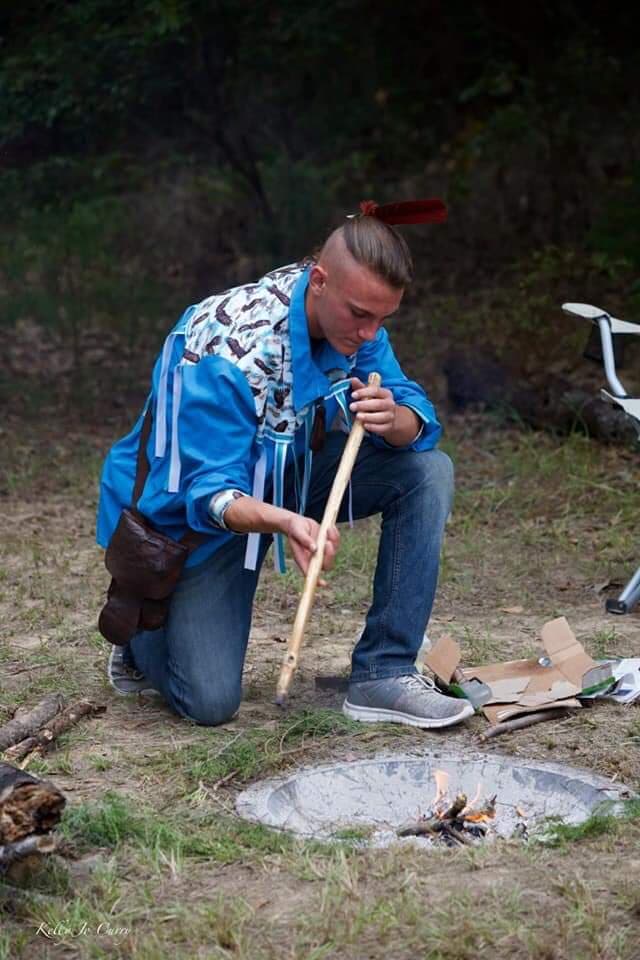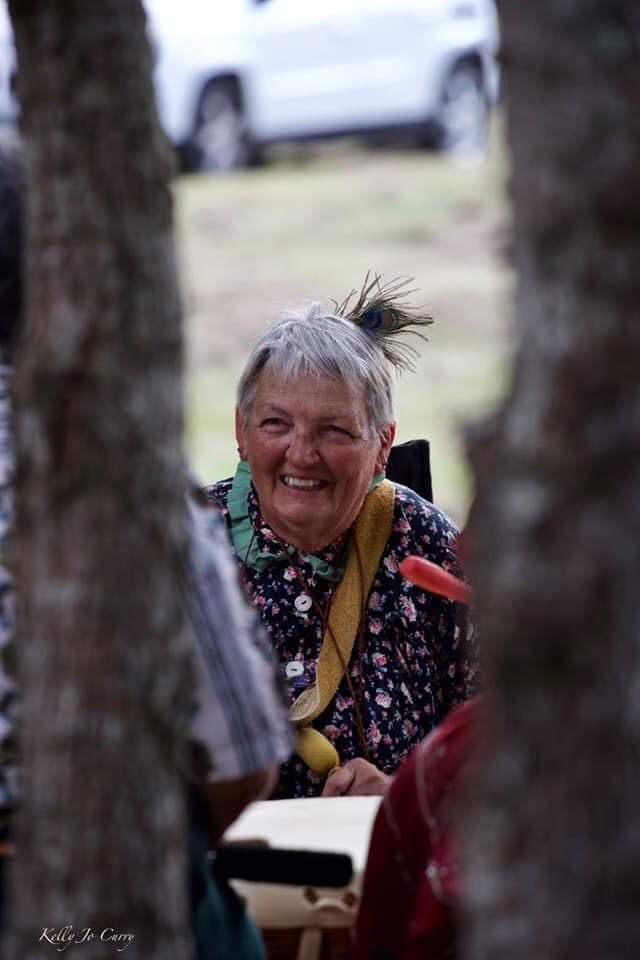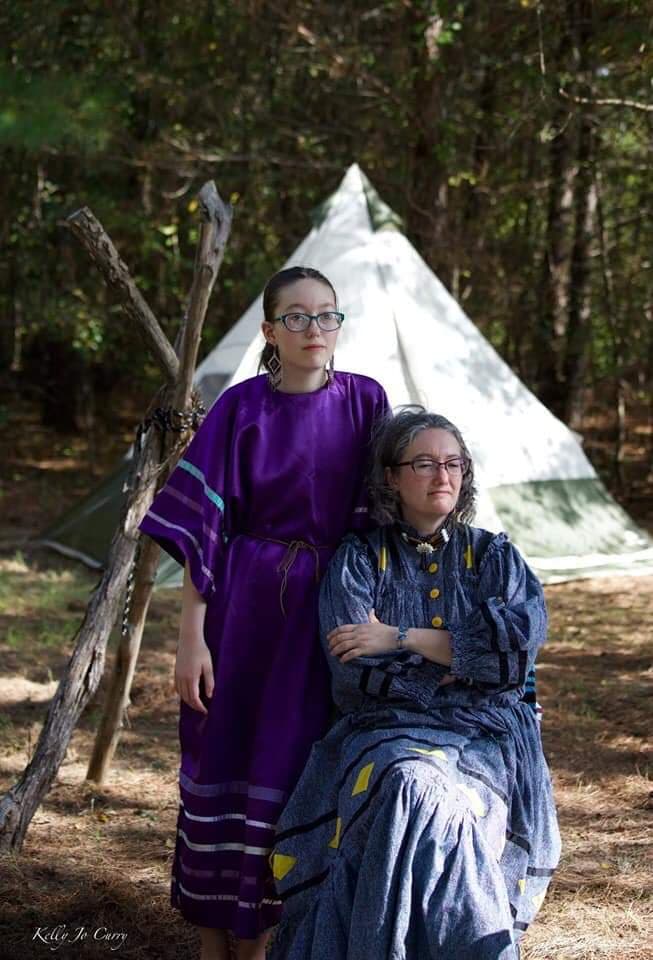 Tsalagiyi Nvdagi Tribe Official Texas State Recognition document
Tsalagiyi Nvdagi Tribe Official Texas State Recognition document
Tsalagiyi Nvdagi Tribal Officers celebrating our Bicentennial and Official State Tribal Recognition
Ugu Ron Trussell and Tribal Secretary Linda Trussell
Tsalagiyi Nvdagi Tribal Citizens and supporters gathered for the Bicentennial and State Recognition celebration
Tribal Fire Keeper Gordon Kemp keeping the sacred fire burning
Tsalagiyi Nvdagi Tribal Ani Awi Deer Clan mother Janice Hall at the women's drum
Kamama Trussell Buchmann and daughter celebrating our Bicentennial and Official State Recognition