Laura 2020 Scholarship Award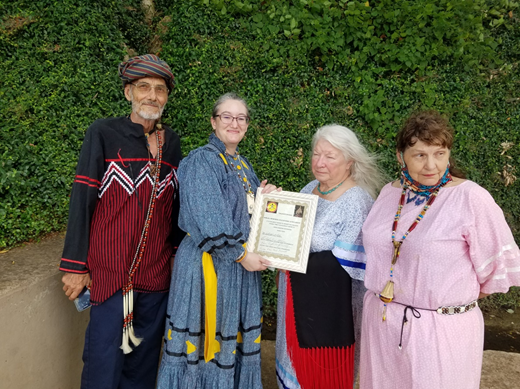 2020-08-04 Laura Scholarship
2020-08-04 Laura Scholarship 2
It is with great pleasure we presented Kamama with one of the 2020 Tsalagiyi Nvdagi Memorial scholarship award.
She has been working with the United Tribes Technical College towards a degree in Education. Her goal is to teach at the elementary level and is on schedule to have a Masters by May 2021.
The Tsalagiyi Nvdagi scholarship award of $500.00 will be used to help with tuition and purchase books.